World's First AI Solution for Flagging PE Receives FDA Approval
By Medimaging International staff writers
Posted on 01 Jun 2019
An artificial intelligence (AI) solution for flagging pulmonary embolism (PE) has been granted clearance by the US FDA. The solution has been developed by Aidoc (Tel Aviv, Israel), a provider of AI solutions for radiologists, and works with radiologists to flag and triage PE cases in chest CTs.
Aidoc's solutions analyze medical images directly after the patient is scanned and notify the radiologists of cases with suspected findings to assist with prioritization of time-sensitive and potentially life-threatening cases. Aidoc cuts the time from scan to diagnosis for some patients from hours to less than five minutes, speeding up treatment and improving prognosis. Aidoc's latest PE solution adds to its expanding suite of AI-based workflow orchestration solutions. PE diagnosis can be highly challenging due to its variable and non-specific presentation, making AI-driven workflow triage especially beneficial.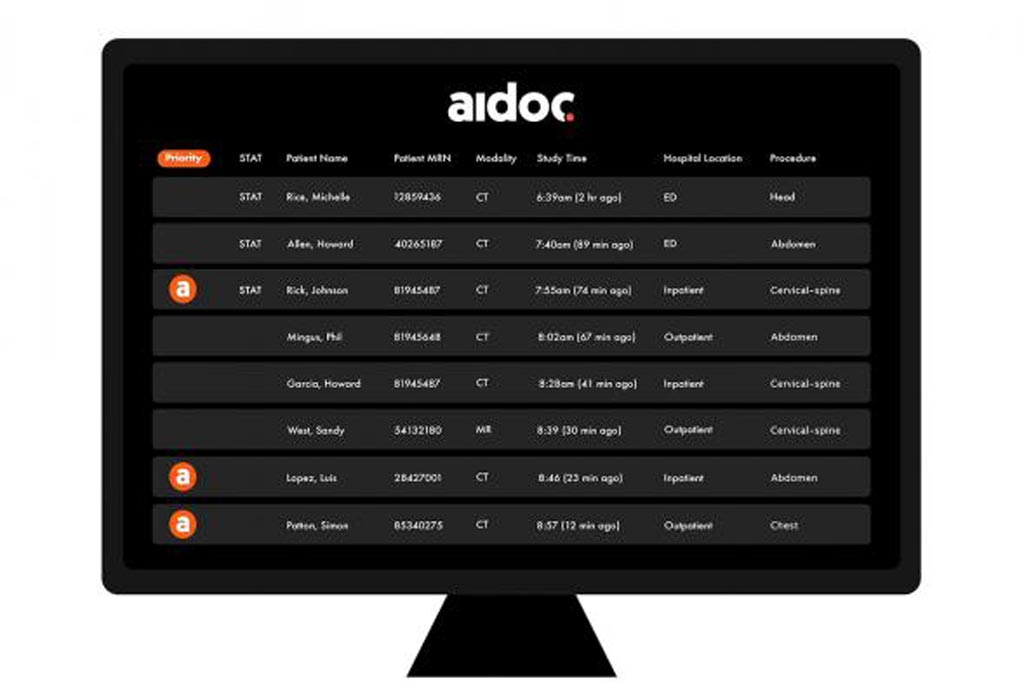 "What really excites us about this clearance is that it paves the way towards scalable product expansion," said Elad Walach, Aidoc co-founder and CEO. "We strive to provide our customers with comprehensive end-to-end solutions and have put a lot of effort in developing a scalable AI platform. It took us 18 months to get our first FDA clearance, 6 for the second one, and we have 8 more packages in active clinical trials, I'm excited about what will come next. I can only extend my utmost gratitude to the FDA for having open communication channels and working together with us on clearing many solutions in parallel."
Related Links:
Aidoc

Other channels