New VR Technology Puts Interventional Radiologists Inside 3D Blood Vessels
By Medimaging International staff writers
Posted on 01 Jun 2019
A team of researchers from the University of Washington (Seattle, WA, USA) has pioneered virtual reality (VR) technology that puts the operator inside 3D blood vessels. By following an anatomically correct, dynamic, 3D map of a phantom patient's vessels, interventional radiologists can navigate a catheter, a thin flexible tube inserted into arteries and veins and steered to any organ in the body, through junctions and angles. The catheter's tip is equipped with sensors that visually represent its exact location to the VR headset.
Interventional radiologists, cardiologists, vascular surgeons, and neuro-interventionalists typically use catheters, guided by X-ray visuals to treat various conditions such as liver tumors, narrowed and bleeding arteries, and uterine fibroids, among others. The researchers conducted tests of a phantom patient and found that the VR guidance got them to the destination about 40 seconds faster, on average, over 18 simulations, as compared to X-ray guidance, which interventional radiologists usually rely on to guide catheters through the vessels.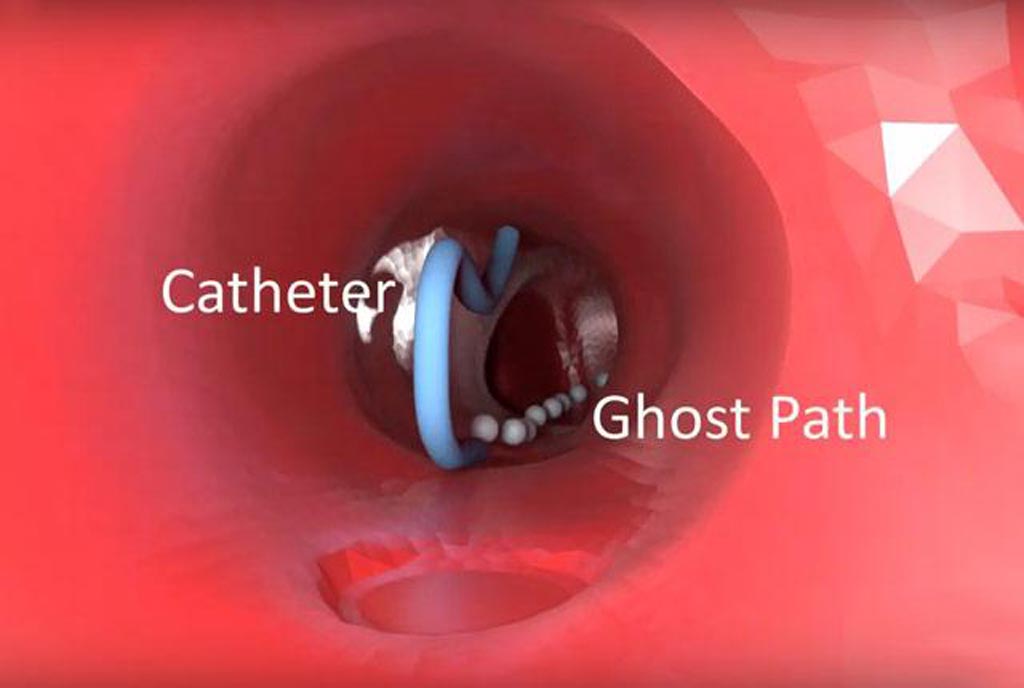 More importantly, since VR employs a magnetic field to visualize the catheter, it greatly reduces and could eliminate the need for the radiation exposure accompanying X-ray navigation. The researchers believe that VR's small footprint also could make interventional radiology portable and allow interventionalists and endovascular specialists to conduct procedures remotely, far from the patient receiving treatment.
"All the information you're getting from the sensors on the catheters can be used in different ways," said UW Medicine interventional radiologist Wayne Monsky, one of the collaborators who pioneered the VR technology. "We can get positional information (about physiology and anatomy) as we're doing our procedure … and we can learn from how those catheters move. Ideally that positional information could be fed into tele-robotic systems so that, just by turning my catheter here, in some room across the globe, the catheter is moving in that direction in a person in need there."
Related Links:
University of Washington

Other channels