Image Management Platform Streamlines Treatment Plans
By MedImaging International staff writers
Posted on 01 Jun 2020
A suite of imaging ecosystem software solutions provides secure accessibility to medical images, improving workflows and patient care.
The NucleusHealth (San Diego, CA, USA) Nucleus.io medical image management platform provides a full picture archiving communications system (PACS) package that supports the collaborative nature of the imaging community. The system, which runs on the Microsoft (Redmond, WA, USA) Azure platform is massively scalable, delivering instant access to medical images with diagnostic workstation performance in a web browser. Nucleus.io ingests, stores, routes and provides fast access to all medical images, regardless of file size, without compromise to image quality and usability.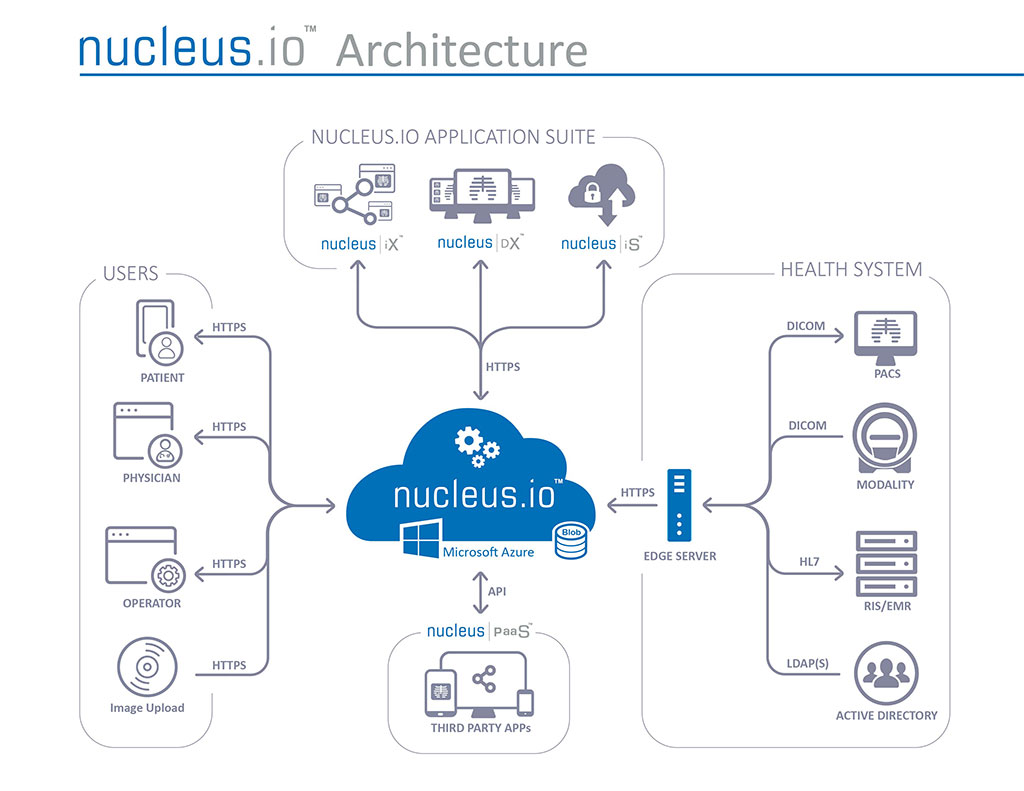 The deployment of Nucleus.io removes accessibility roadblocks that many in the imaging community face, realizing time and cost savings that lessen strain on administrative staff, burden on information technology (IT) teams, and frustration for physicians and patients alike. Organizations can offer patients control of their own health data and empower them to take an active role in their own care, while equipping clinicians with a secure tool for collaborating and interacting with images from end-to-end.
"We've had great success with using the cloud and our proprietary streaming capabilities to help streamline the viewing, storing, and sharing of medical images. As we've seen an increase in the use of telemedicine during the COVID-19 crisis, it has become clear that healthcare no longer has geographical boundaries," said Claude Hooton, President and Chief Operating Officer of NucleusHealth. "We will eventually be able to seamlessly share images across the globe with no delays due to latency or other historical hurdles. We are looking forward to connecting communities around the world."
Cloud computing is the delivery of computing services, including storage, databases, servers, software, networking, analytics, and artificial intelligence (AI) over the Internet backbone to offer more flexible resources, infinite storage, and economies of scale, as it eliminates capital expenses on hardware and software, and setting up and running of on-site datacenters. Cloud computing also makes data backup, disaster recovery, and business continuity easier and less expensive because the data can be mirrored at multiple redundant sites on the cloud provider's network.
Related Links:

NucleusHealth
Microsoft