Mammography Tool Predicts Potential X-ray Hardware Failures
By Medimaging International staff writers
Posted on 25 Feb 2019
Novel software allows healthcare facilities to manage mammography devices, monitor technologist performance, and prevent unanticipated downtime by predicting tube failures before they occur.
The Hologic (Bedford, MA, USA) Unifi Analytics business intelligence tool is a web-based platform designed to track a facility's installed base of mammography devices so as to perform statistical analysis of technology efficiency and technologist accuracy, thus allowing imaging centers to benchmark their performance against similar facilities, identify potential risks and challenges, and maximize device utilization. Unifi Analytics is currently only compatible with Hologic mammography systems.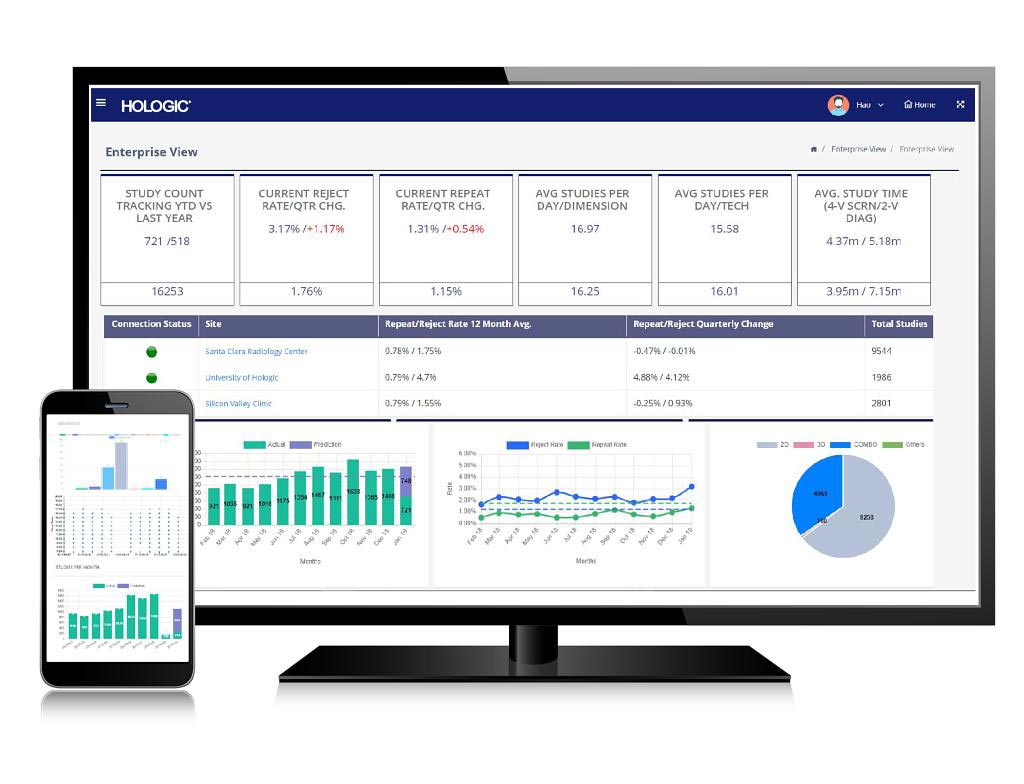 Using advanced machine intelligence, Unifi Analytics has the ability to predict tube failures before they occur, avoiding costly downtime. Additionally, predictive procedure volume and quality metrics reports notify facilities if and when they move off target, allowing them to make adjustments and address compliance issues before they arise. The data collected is distributed via secure, encrypted channels, and is then de-identified in accordance with Health Insurance Portability and Accountability Act (HIPAA) privacy rules. No personal health information is collected or shared.
"We are committed to identifying new and innovative ways to provide value to our customers, and the launch of Unifi Analytics represents a prime opportunity to build upon our reputation as the partner of choice for imaging centers across the country," said Pete Valenti, president of breast and skeletal health solutions at Hologic. "Our customers know they can rely on Hologic for cutting-edge, clinically proven breast health technology and unrivaled service, and we are confident they will feel the same about this new business intelligence offering."
The most frequent cause of X-ray tube failure results from inadequate dissipation of the heat generated during normal operation. The heat is the result of a combination of the kinetic energy converted during wave generation and the thermal energy produced by the helical tungsten filament and sublimation of the anode target material. The resulting vacuum loss results in a failure withstand the high voltage gap between the cathode electron source and the target anode. The X-ray tube begins to arc, which further degrades the internal vacuum, resulting in an X-ray tube that no longer functions. Another common failure caused by improper heat dissipation is ion scrubbing that erodes the helical tungsten filament.
Other channels