Patient-Centric Portal Facilitates Direct Imaging Access
By Medimaging International staff writers
Posted on 07 Nov 2018
A new imaging portal provides patients with direct access to their exam history, images, and reports anytime and anywhere.
The Intelerad (Montreal, Canada) nuage Cloud Imaging Platform is a zero-footprint portal that enables imaging providers to empower their patients with streamlined, self-service access to their exam history, images, and reports. Key features include a flexible cloud-based portal; self-service access to medical images and reports from multiple providers; a modern, simple, and engaging user experience that is easily configurable to the healthcare providers' brand identity; and secure and tightly controlled information access, with ability to customize through privilege granting.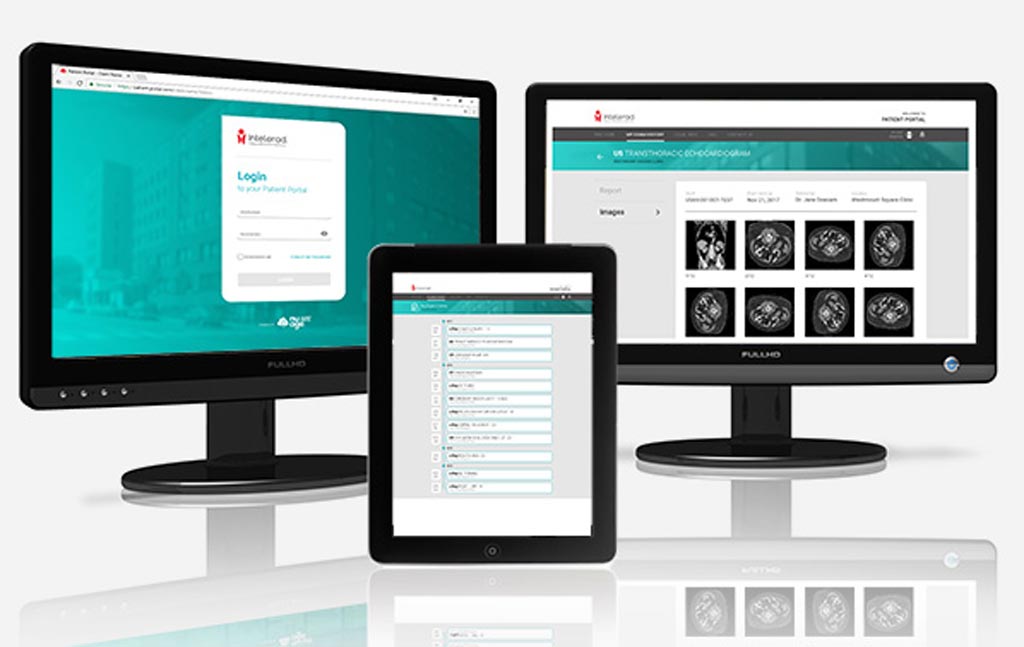 An added benefit is that the nuage Patient Portal allows healthcare providers to remove the costs and inefficiencies associated with burning images to CDs, while simultaneously increasing their satisfaction and engagement. Intelerad also offers a wide range of enterprise workflow and orchestration solutions that encompass the full cycle of healthcare delivery, from image acquisition to follow-up, providing users with an easy-to-use, flexible option to empower patients with ownership of their healthcare information and a personalized medicine experience.
"Patients have become empowered consumers and want to take care of their own health records, the same way they would with their online banking. Secure, cloud-based solutions are revolutionizing healthcare, driving operational excellence, and delivering a modern and engaging user experience," said Christian Bazinet, chief operating officer of Intelerad. "Intelerad is thrilled to extend our broad portfolio of feature- and workflow-rich imaging solutions; nuage Patient Portal is a critical component of our vision to provide a robust, fully integrated cloud imaging platform."
Meaningful Use is one of the main drivers of patient portal technologies, since one requirement is for patients to get access to their healthcare information online.
Other channels