AI-Driven Intraoperative CT Imaging Marks Breakthrough in Lung Cancer Diagnosis
By MedImaging International staff writers
Posted on 15 May 2023
Despite the advent of new technologies, the diagnostic success rate for peripheral lung nodules has largely remained unchanged at approximately 70% due to the unavailability of intraoperative imaging to assist the procedure. A novel approach to democratizing cutting-edge technology is now making image-guided navigation and real-time intraoperative imaging more widely accessible to healthcare providers as well as to a larger number of lung patients worldwide.
Body Vision Medical's (Campbell, CA, USA) LungVision System utilizes artificial intelligence (AI) to convert 2D X-ray images from any C-arm into real-time intraoperative CT scans. This technology provides bronchoscopists the ability to use image-guided navigation and real-time tool-in-lesion confirmation for precise biopsies from smaller, harder-to-reach lung lesions. This capability has been demonstrated to increase diagnostic success rates to over 90%, thereby increasing the likelihood of early detection for potential lung cancer patients, and enhancing their survival prospects by reducing the time interval between diagnosis and treatment.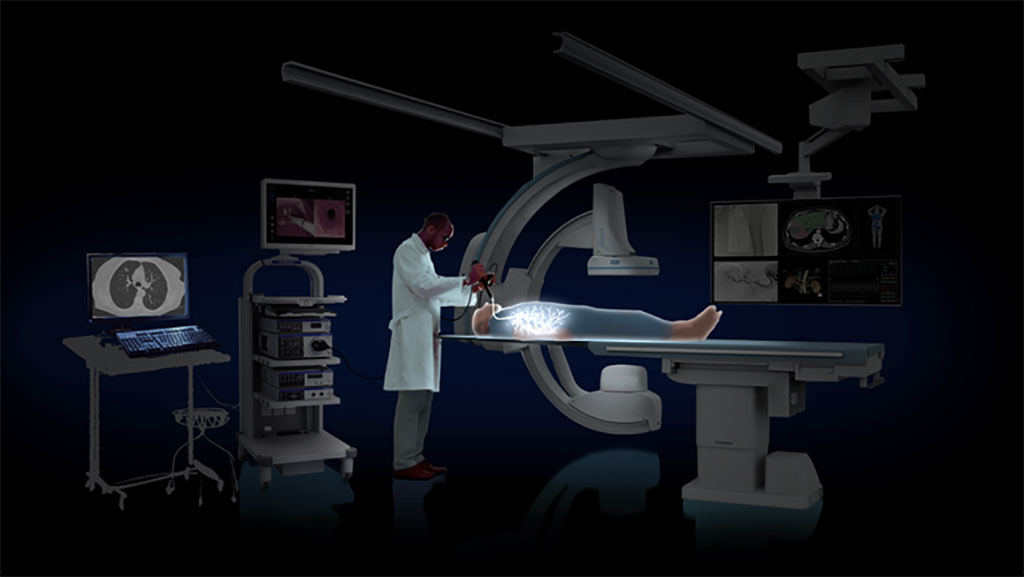 The LungVision System AI-powered, intraoperative CT imaging system stands out from other technologies with its capability to optimize diagnostic yield while utilizing existing equipment, making the solution cost-efficient. For many years, the successful navigation and confident biopsy from peripheral lung lesions were challenging tasks as bronchoscopists were unable to visualize the lesion or confirm tool-in-lesion visually before biopsy. The LungVision System addresses this issue by providing physicians the ability to visualize peripheral lung lesions in real-time during the procedure, eliminating CT-to-body discrepancies and offering the ability to visually confirm tool-in-lesion before biopsy.
"Body Vision Medical strives to save lives through the democratization of innovative medical technology. We believe we can improve on the quintuple aim of healthcare by harnessing the power of AI to provide clinicians with the real-time, intraoperative imaging they need to improve procedural accuracy, drive better patient outcomes, and reduce overall operating costs," said David Webster, CEO of Body Vision Medical. "We understand the spatial and economic constraints that health systems are under and our unique approach to diagnostic bronchoscopy leverages underutilized equipment that already exists in every bronchoscopy suite to enhance the skills of the bronchoscopist in a cost-effective manner."
Related Links:
Body Vision Medical
Other channels