New 10-Minute CT Scan Detects and Cures Commonest Cause of High Blood Pressure
By MedImaging International staff writers
Posted on 18 Jan 2023
Hypertension (high blood pressure) is a condition that requires life-long treatment through drugs with its cause remaining unknown in most patients. A research group had previously found that in 5-10% of people suffering from Hypertension, the culprit was a gene mutation in the adrenal glands that resulted in the production of excessive levels of the steroid hormone, aldosterone. This steroid hormone leads to salt being retained in the body, thereby driving blood pressure levels higher. Patients having excessive aldosterone levels in their blood exhibit resistance to treatment with commonly used Hypertension drugs, increasing their risk of heart attack and stroke. Now, the same research group has demonstrated that by using a new type of CT scan to light up tiny nodules in a hormone gland and removing them, it is possible to cure high blood pressure. These nodules can be found in one-in-twenty people suffering from high blood pressure.
The research led by doctors at Queen Mary University of London (London, UK) has solved a 60-year problem of how the hormone producing nodules can be detected without a complicated catheter study that is performed in few hospitals and has a high failure rate. The research also found that upon combining it with a urine test, the scan can detect a group of patients who come off all their blood pressure medicines after treatment. After discovering that their high blood pressure was caused by aldosterone, the doctors conducted a study of the new scan that involved 128 people. The scan found that in two thirds of patients with elevated aldosterone levels, the secretion was from a benign nodule in just one of the adrenal glands, which can be easily removed.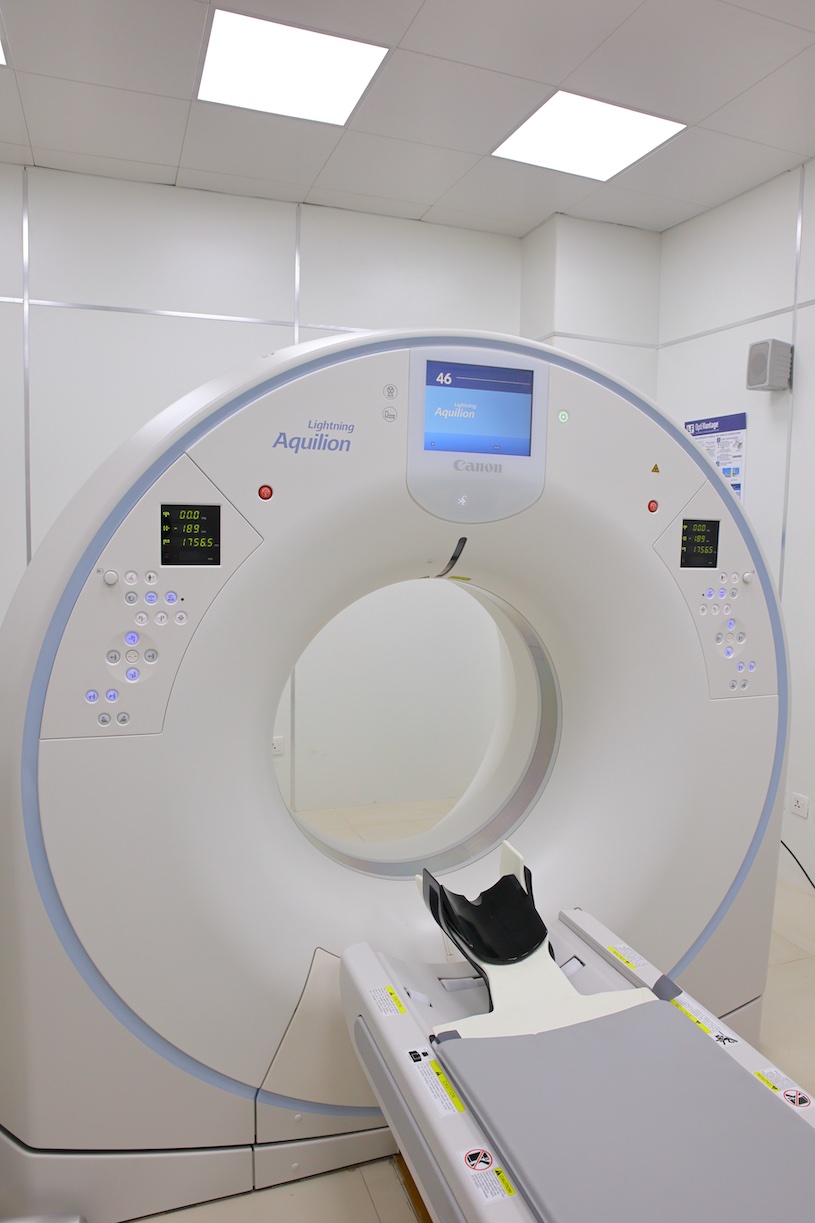 The scan uses a very short-acting dose of metomidate, a radioactive dye that sticks only to the aldosterone-producing nodule. The scan was not only as accurate as the old catheter test, but also quick, painless and technically successful in all the patients. Until now, the catheter test was not capable of predicting which patients could be fully cured of hypertension by surgically removing the gland. In contrast, a 'hot nodule' on the scan combined with a urine steroid test detected 18 of the 24 patients who achieved normal blood pressure off all their drugs.
"These aldosterone-producing nodules are very small and easily overlooked on a regular CT scan," said Professor Morris Brown, co-senior author of the study and Professor of Endocrine Hypertension at Queen Mary University of London. "When they glow for a few minutes after our injection, they are revealed as the obvious cause of Hypertension, which can often then be cured. Until now, 99% are never diagnosed because of the difficulty and unavailability of tests. Hopefully this is about to change."
Other channels