AI Tool Predicts Lung Cancer Risk from Low-Dose Chest CT Scans
By MedImaging International staff writers
Posted on 16 Jan 2023
Lung cancer is the leading cause of cancer death in the world. Low-dose chest computed tomography (LDCT) is recommended to screen people in the age group of 50 to 80 years who have a significant history of smoking or who currently smoke. Studies have shown that LDCT screening can reduce the risk of death from lung cancer by up to 24%. However, with the rates of lung cancer rising among non-smokers, there is a need for new strategies to screen and accurately predict lung cancer risk among a wider population. Now, researchers have developed and tested an artificial intelligence (AI) tool that accurately predicts the risk of lung cancer for individuals with or without a significant smoking history based on analysis of LDCT scans from patients.
In order to help improve the efficiency of lung cancer screening and provide individualized assessments, investigators from the Mass General Cancer Center (Boston, MA, US), in collaboration with researchers at the Massachusetts Institute of Technology (MIT, Cambridge, MA, USA), have developed Sybil, a deep-learning model that analyzes scans and predicts lung cancer risk for the next one to six years. In their study, the team validated Sybil using three independent data sets - a set of scans from more than 6,000 NLST participants who Sybil had not previously seen; 8,821 LDCTs from the US; and 12,280 LDCTs from Taiwan. The latter set of scans included people with a range of smoking history, including those who never smoked.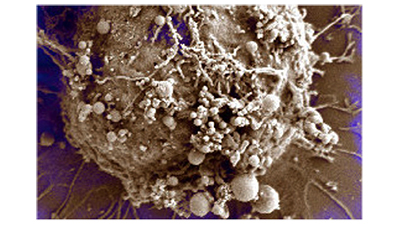 The researchers found that Sybil could accurately predict risk of lung cancer across these sets. The team determined Sybil's accuracy using Area Under the Curve (AUC), which measures how well a test distinguishes between disease and normal samples and in which 1.0 is considered to be a perfect score. Sybil was able to predict cancer within one year with AUCs of 0.92 for the additional NLST participants, 0.86 for the MGH dataset, and 0.94 for the dataset from Taiwan. Sybil predicted lung cancer within six years with AUCs of 0.75, 0.81, and 0.80, respectively, for the three datasets. The researchers will now begin a prospective clinical trial to test Sybil in the real world and see how it can aid radiologists..
"Sybil requires only one LDCT and does not depend on clinical data or radiologist annotations," said co-author Florian Fintelmann, MD, of the Department of Radiology, Division of Thoracic Imaging & Intervention at Massachusetts General Hospital. "It was designed to run in real-time in the background of a standard radiology reading station which enables point-of care clinical decision support."
Other channels