Deep Learning Detects Overlooked IVC Filters on X-Rays Exams
By MedImaging International staff writers
Posted on 16 Jun 2021
An artificial intelligence (AI) algorithm can be used to identify forgotten inferior vena cava (IVC) filters on radiography exams, according to a new study.
Developed at the University of California, San Francisco (UCSF, USA), the new algorithm was trained and tested on 5,225 abdominal radiographs from UCSF, including 1,580 containing an IVC filter. Of these, 70% were used for training, 15% were utilized for validation, and a further 15% were employed for testing. The algorithm was subsequenly tested on an external dataset that included 1,424 abdominal X-ray exams (including 573 with an IVC filter) from the University of California, Irvine (UCI; USA).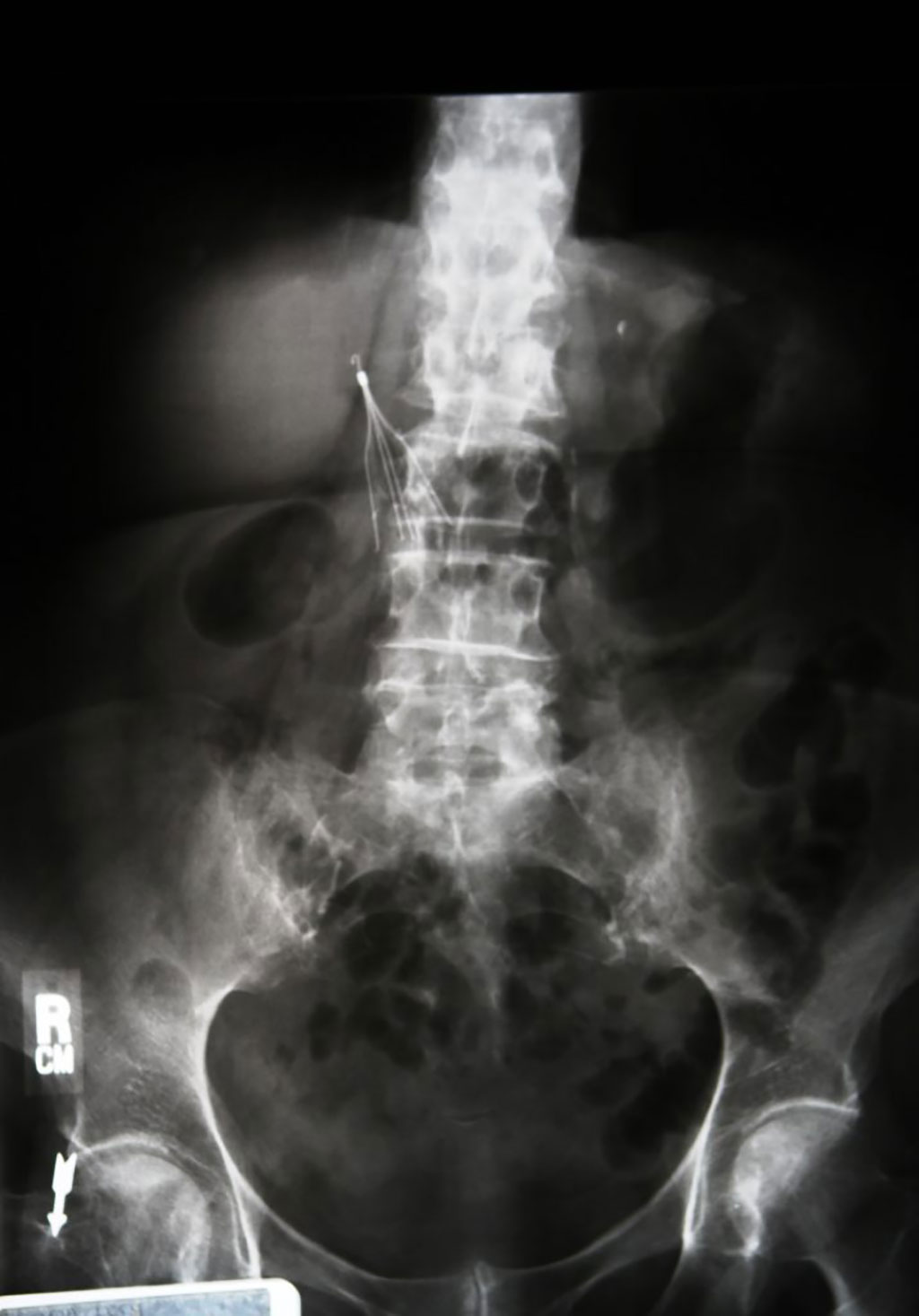 After analyzing errors by the algorithm, the researchers observed that false-negative failures included cases where much of the IVC filter was obscured by barium in the colon, as well as in cases where there was very low contrast between the filter and the background due to radiographic technique and body habitus. Other false-negatives included filters that were overlaid against a busy background, such as facet joints and skin staples. But overall, the algorithm yielded high performance on both the internal and external test sets. The study was presented at the Society for Imaging Informatics in Medicine (SIIM) annual meeting, held online during May 2021.
"Many filters are placed in the setting of trauma, where it's common for a patient to have the filter placed at a different hospital or a different healthcare system from the one where they receive their ongoing care," said study presenter John Mongan, PhD. "There's an opportunity to improve patient health by increasing the number of these filters that are retrieved. Our object detection network yields highly accurate detection of IVC filters with excellent transferability to other institutions other than where it was trained."
Since the invention of the permanent percutaneous IVC filter in 1973 and the retrievable IVC filter in the 1990s, its use has become a standard part of treatment for select patients with acute lower-extremity venous thrombosis who cannot receive anticoagulation. Placement of an IVC filter is thus frequently considered in trauma patients because of the high risk of VTE associated with traumatic injury and the risks of anticoagulation in this population. In recent years, the US Food and Drug Administration (FDA) has raised concerns about the safety of IVC filters, and some studies have indicated a temporal decrease in the use of this technology.
Related Links:

University of California, San Francisco
Latest General/Advanced Imaging News
Other channels