Novel Helmet Supports Functional Brain Imaging
By MedImaging International staff writers
Posted on 14 Jun 2021
A new non-cryogenic, whole-head magnetoencephalography (MEG) system expands diagnosis of mental health diseases.
The FieldLine (Boulder, CO, USA) HEDscan system incorporates 128 fully synchronized quantum magnetic sensors, which allows neuroscientists and clinicians to research and diagnose a variety of mental health disorders, ranging from Alzheimer's to post-traumatic stress disorder (PTSD). The quantum sensors are based on proprietary optically-pumped magnetometers (OPMs) that function at femtotesla sensitivity, which can map neural activity with high fidelity.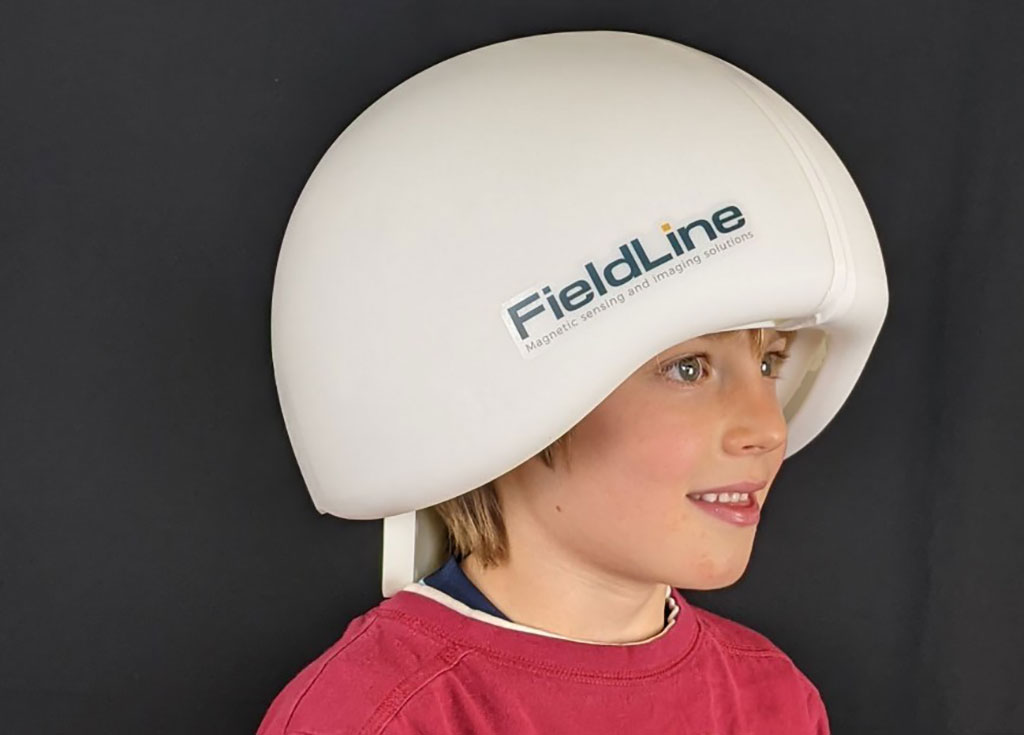 The lightweight wearable HEDscan helmets can accommodate people of all ages and head sizes. In addition, users are able to move freely during the examination, as the lightweight cap can be placed in any room of any medical facility without the need for expensive building modifications. FieldLine also provides portable magnetic shielding equipment, along with the device user software.
"For the first time, non-cryogenic MEG will be accessible to the neuroscience market as an important tool for studying and treating the brain," said Jeramy Hughes, co-founder of FieldLine. "HEDscan enables functional brain imaging in a broad subject population and at a price point that is accessible to most institutions. These devices will enable more extensive research into how the brain is affected in multiple mental health disorders."
MEG systems have traditionally been based on very sensitive magnetometers cryogenic sensors which detect the small extracranial magnetic fields generated by synchronized current in neuronal assemblies. Newer non-cryogenic quantum-enabled sensors are based on OPMs. This allows for a millisecond-by-millisecond picture of which parts of the brain are engaged when different tasks are undertaken, such as speaking or moving.
Related Links:

FieldLine
Latest General/Advanced Imaging News
Other channels