Improved PACS Solution Addresses Imaging Data Explosion
By MedImaging International staff writers
Posted on 30 Dec 2020
An updated enterprise imaging solution provides a fast, clinically rich, and highly scalable growth platform deliverable entirely from the cloud or on premise.
The Visage Imaging (San Diego, CA, USA) Visage 7 picture archiving and communication systems (PACS) solution enables diagnostic, clinical, specialty, research, and mobile imaging workflows from a singular platform that offers future-proof flexibility with enterprise workflow vendor-neutral archiving, and artificial intelligence (AI) solutions. The latest version includes semantic annotations, created during routine diagnostic interpretation (or retrospectively), which integrate into the Visage research server and model training infrastructure to build new AI models.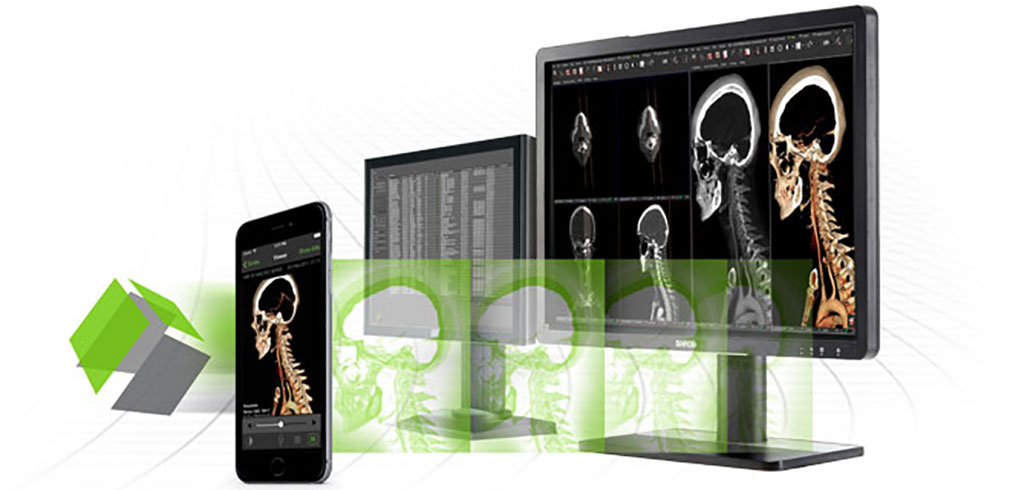 Additional options include Visage 7 Workflow, which offers native reading worklist management to help unify workflow in the Visage 7 smart-client. Users now have the choice of driving reading workflow from independent workflow platforms, EHR-driven workflow, or natively with Visage 7. Other features include Visage 7 in the cloud, with the speed and functionality of in-premise implementations, but with added security; and conference labels, enabling authorized users to mark imaging studies for discussion, with a convenient user interface designed for simplicity and immediate study accessibility.
"The challenges of the continuing COVID-19 crisis required quick, thoughtful reactions by healthcare institutions and vendors alike, accelerating transformation. It's clear the modern capabilities of the Visage 7 platform provided significant advantages, despite the ever changing delivery of emergent care," said Malte Westerhoff, PhD, co-founder and chief technology officer of Visage Imaging. "With 7.1.15, Visage 7 now offers a proven platform specifically engineered to overcome the historical barriers to cloud PACS adoption."
The relentless growth of datasets produced by modern imaging modalities such as large cross-sectional computerized tomography (CT), magnetic resonance (MR) and digital breast tomosynthesis (DBT), which are also often further combined with numerous prior imaging studies, have created major bottlenecks for legacy 'compress and send' technology. Potential solutions to enhance data transfer include user interface enhancements, AI-based data analysis, and high-speed seamless information exchange with other IT systems.
Related Links:

Visage Imaging
Latest General/Advanced Imaging News
Other channels