Synthetic DBT Images Could Replace Digital Mammograms
By MedImaging International staff writers
Posted on 12 Oct 2020
A new study suggests that synthesized mammograms (SM) re-created from digital breast tomosynthesis (DBT) scans are as accurate as traditional digital mammography (DM).
Researchers at York University (Toronto, Canada), McMaster University (Hamilton, ON, Canada), and other institutions conducted a literature review in order to compare diagnostic accuracy of SM, DM, SM with DBT, and DM with DBT for breast cancer detection. In all, 13 studies reporting on 201,304 patients (7,252 with breast cancer) were included in the analysis. The results showed no significant differences in sensitivity and specificity between DM and SM, either alone or in combination with DBT.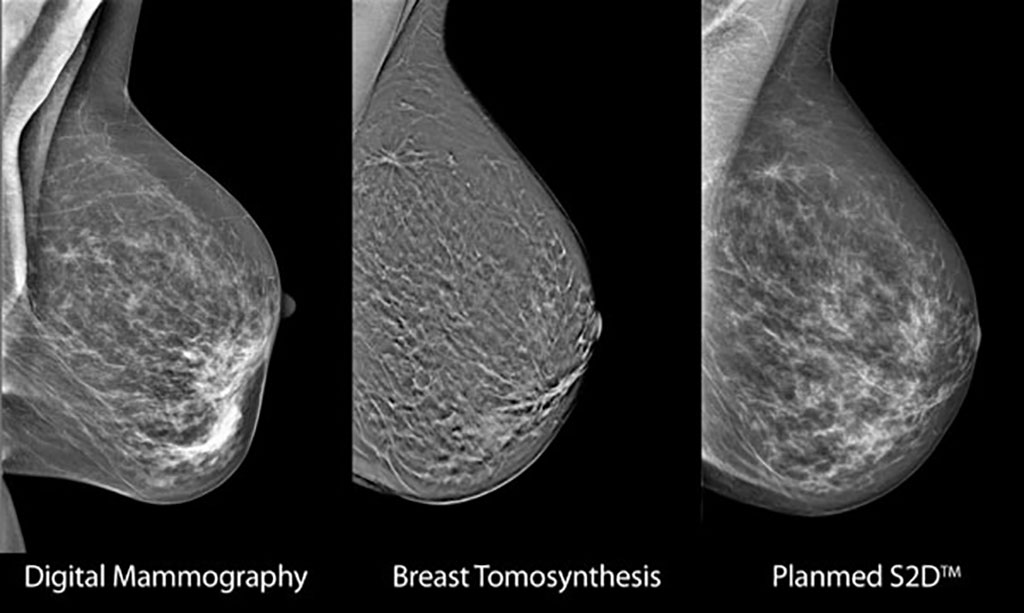 They also found no significant difference in their unadjusted analyses or when adjusting for important confounding factors, such as risk of bias, reference standard used, or study design. According to the researchers, the findings are important for reducing patient radiation exposure, as the radiation dose needed can be reduced by roughly half when clinicians opt to use two-dimensional (2D) SM with DBT, instead of DM with DBT. The study was published on September 23, 2020, in
American Journal of Roentgenology (AJR).
"Reconstructing a 2D synthesized mammogram image does not require additional radiation exposure beyond that required for DBT," concluded lead author Peri Abdullah, PhD, of York University, and colleagues. "This further supports the implementation of synthesized mammography in place of digital mammography in breast imaging, with the aim of reducing radiation exposure in this patient population without sacrificing accuracy."
DBT acquires multiple images over a limited angular range to produce a set of reconstructed images, which can then be viewed individually or sequentially in a cine loop, and in a 3D image of the breast, which can viewed in narrow slices, similar to CT scans. While in conventional 2D mammography overlapping tissues can mask suspicious areas, 3D images eliminate the overlap, making abnormalities easier to recognize. It is estimated that 3D DBT will replace conventional mammography within ten years.
Related Links:

York University
McMaster University
Latest General/Advanced Imaging News
Other channels