DBT Upgrades Expand Mammography Platform Capabilities
By MedImaging International staff writers
Posted on 10 Sep 2019
Three new image processing and software advancements for the Fujifilm Medical Systems (Tokyo, Japan) Aspire Cristalle mammography system enhance digital breast tomosynthesis (DBT) screening and diagnostic workflows.
The new features were specifically designed for the ASPIRE Cristalle with DBT system, which uses state-of-the-art hexagonal close pattern (HCP) image capture technology to improve dose efficiency by 20%, while decreasing acquisition time and improving contrast, as compared to square pixel arrays. The mammography system also includes a Comfort Paddle with four-way pivot contours designed to fit different breast shapes, enabling more gentle application of compression for optimal tissue separation and minimal patient discomfort.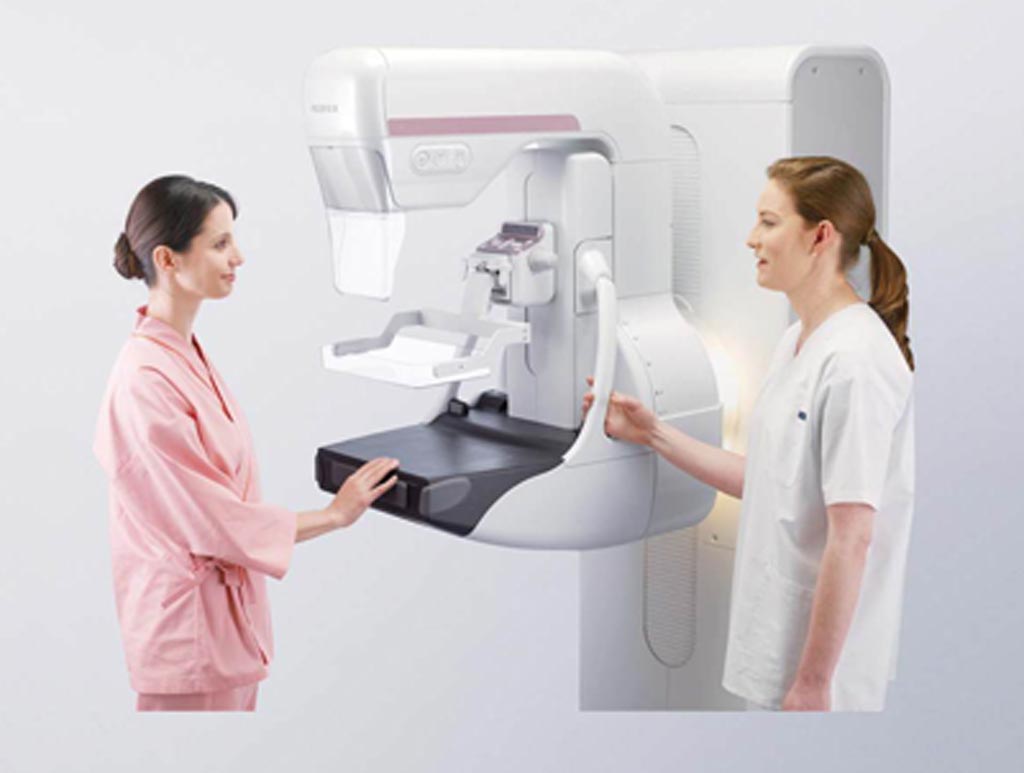 The first is S-View, which enables radiologists to view a synthesized 2D image reconstructed from DBT. An S-View image can be used together with tomosynthesis slice image for both screening and diagnosis. The tool provides a high level of detail but low noise within the synthetic image, delivering images that are similar in appearance to two-dimensional (2D) ones, with as much as a 50% reduction in dose.
The second is iterative super-resolution reconstruction (ISR), a new imaging process derived from auto-recognition technologies. ISR is designed to improve both image detail and noise characteristics, as compared to filtered back-projection techniques. ISR also reconstructs images at finer resolution than readout data, leading to enhanced detail and reduced noise without compromising image acquisition speed. The third new feature is Tomosynthesis Spot, an advanced view for tomosynthesis images that focuses compression for a precise visualization of a specific area of concern.
"The availability of these latest software advancements for ASPIRE Cristalle marks another milestone in Fujifilm's commitment to supporting clinicians in their battle against breast cancer," said Susan Crennan, women's health product marketing manager at Fujifilm Medical Systems USA. "With improved visualization as well as the ability to clearly see targeted areas of concern, we are excited to be able to offer U.S. physicians these new tools to enhance their screening and diagnostic workflows."
HCP is based on hexagonal pixels distributed in the electrical field more efficiently than traditional, square pixels, resulting in a strong, homogenous signal that provides images characterized by high detective quantum efficiency (DQE) and modulation transfer function (MTF), thus delivering exceptionally sharp images, even at low dose, with a small (50-micron) pixel size.
Other channels