Web-Based Radiology App Enables DICOM Image Sharing
By Medimaging International staff writers
Posted on 25 Jul 2019
A new, web-based radiology application enables doctors to view, edit, and share images through any platform (Windows, Android, Linux, iOS) without the need to install any software.
The HNC Virtual Solutions (Wixom, MI, USA) imaging platform allows doctors to load a digital imaging and communications in medicine (DICOM) image directly from any cloud-based or local source, such as a file folder, CD, laptop, USB flash drive or any other external device, providing access to real-time communication and collaboration, as well as offering numerous functionalities, such as screen sharing, screen recording, messaging, and authentication. Once loaded, the image can be shared to anyone in the world without the need to first upload it to a server or cloud.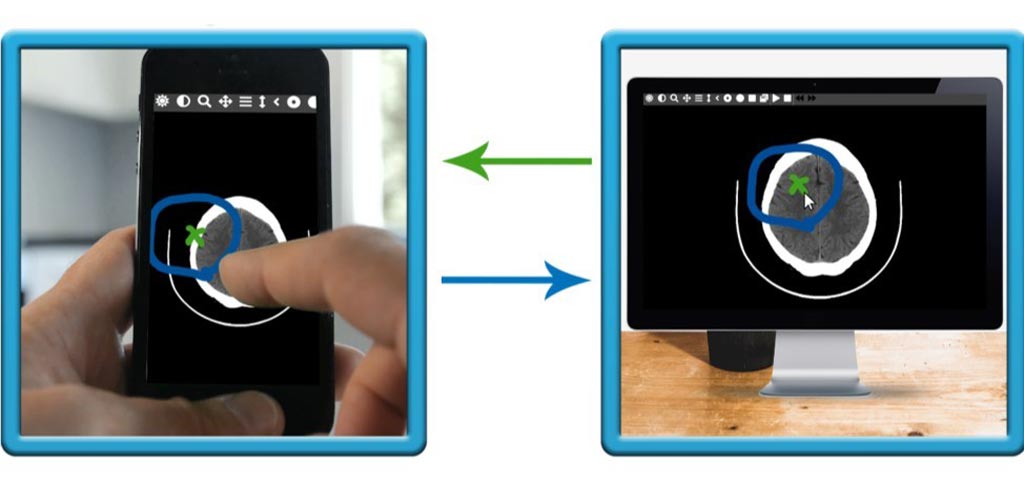 The technology is based on WebRTC, a free, open-source project that provides all web browsers and mobile applications with real-time communication (RTC) via simple application programming interfaces (APIs), without having to install a plug-in or an app. It allows not only the sharing of photo, audio and video content, but also direct peer-to-peer communication. Traditionally, such radiology applications, require third-party software to be installed onto a computer in order to view DICOM images.
"Utilizing our recently-acquired Sylaps video technology, doctors involved in a collaborative session will be able to add and edit DICOM images in real time. Additionally, this platform will also act as a traditional video conference," said Julian Shaya, executive vice president of HNC.
Telemedicine is the use of communication and information technologies to provide clinical health care at a distance and improve access to medical services. Although there were distant precursors to telemedicine, it is essentially a product of 20th century telecommunication and information technologies that permits communications between patient and medical staff with both convenience and fidelity, as well as the transmission of medical, imaging and health informatics data from one site to another.
Related Links:
HNC Virtual Solutions

Latest General/Advanced Imaging News
Other channels