Cardiac MRI Detects CV Effects of Cocaine
By Medimaging International staff writers
Posted on 25 Jun 2019
A new study shows that cardiac magnetic resonance imaging (MRI) can detect cocaine's effects on the cardiovascular system and help differentiate between acute and chronic conditions.
Researchers at Sapienza University (Rome, Italy) have provided a summary of current cardiac MRI perspectives regarding cocaine abuse, focusing on the cardiovascular system. The effects of cocaine are numerous and diverse, both in acute and chronic abuse, and include myocardial infarction (MI), myocarditis, catecholamine-induced cardiomyopathy, and chronic cardiomyopathy (subclinical, hypertrophic, and dilated phases). The clinical manifestations of these effects and outcomes are vastly overlapping, and differential diagnosis requires a thorough diagnostic workup, including clinical history, laboratory tests, electrocardiography, stress test and imaging.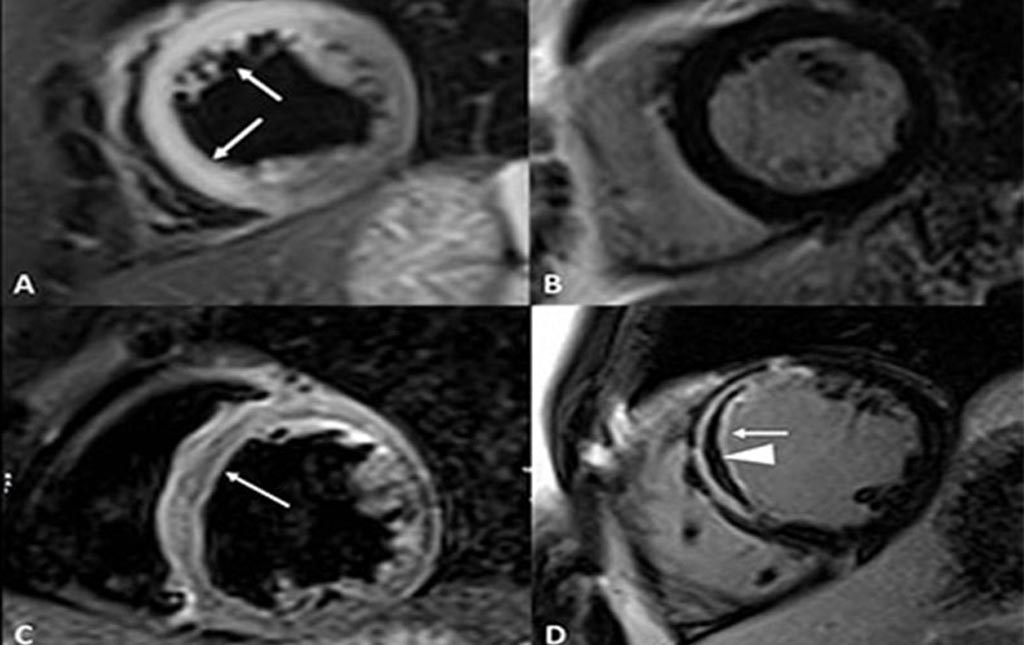 Distinctive from noninvasive imaging modalities and coronary angiography, cardiac MRI can provide in vivo tissue characterization, which can play a pivotal role in the differential diagnosis through proper characterization of the myocardial tissue. Cardiac MRI makes it possible to distinguish between cocaine-induced MI, cocaine-induced myocarditis, and catecholamine-induced cardiomyopathy. Conversely, in chronic cardiomyopathy, cardiac MRI permits evaluation of ventricular function and myocardial tissue, allowing the investigation of the underlying cause and remodeling, including chronic ischemic injury, chronic myocarditis, and cardiac motion impairment. The study was published on June 13, 2019, in Radiology: Cardiothoracic Imaging.
"Even though all these pathologies have cocaine abuse as primary cause, the myocardial damage, and therefore clinical course are completely different, ranging from complete recovery to heart failure," said senior author Professor Marco Francone, MD. "The real challenge is early diagnosis of cocaine-induced cardiomyopathy and, in particular, its asymptomatic stage. Early diagnosis can indeed have a significant impact on clinical outcome, preventing evolution to heart failure."
Cocaine is the main illicit psychostimulant drug in the European Union, estimated to be used by 3.4 million people in 2017. The heart is one of the organs most affected by cocaine abuse, due to on an uncontrolled stimulation of the sympathetic system that induces arterial hypertension, intraventricular conduction disturbances, and chronotropic and inotropic uninhibited triggering. Clinical manifestations include myocardial ischemia and infarction, coronary spasm, myocarditis, cardiomyopathy, arrhythmia, hypertension, endocarditis, aortic dissection, mesenteric ischemia, pulmonary edema, stroke, venous thrombosis, and a host of other issues.
Related Links:
Sapienza University

Latest General/Advanced Imaging News
Other channels