CT Lung Screening Cuts Cancer Mortality in Half
By Medimaging International staff writers
Posted on 06 May 2019
A new study suggests that computerized tomography (CT) lung cancer screening can reduce the risk of lung cancer mortality by 51%, compared to x-ray screening.
Researchers at Hitachi General Hospital (HGH; Hitachi City, Japan), the National Center for Global Health and Medicine (Tokyo, Japan), the University of Tsukuba (Ibaraki, Japan), evaluated data regarding 17,935 individuals (average age 59.1 years, 54.5% male, 55.1% non-smokers) who underwent CT lung screening, and 15,548 individuals (average age 61.6 years, 58% female, 67.8% nonsmokers) who underwent x-ray lung screening. The researchers compared lung cancer incidence rate, mortality rate, and all-cause mortality rate for both groups.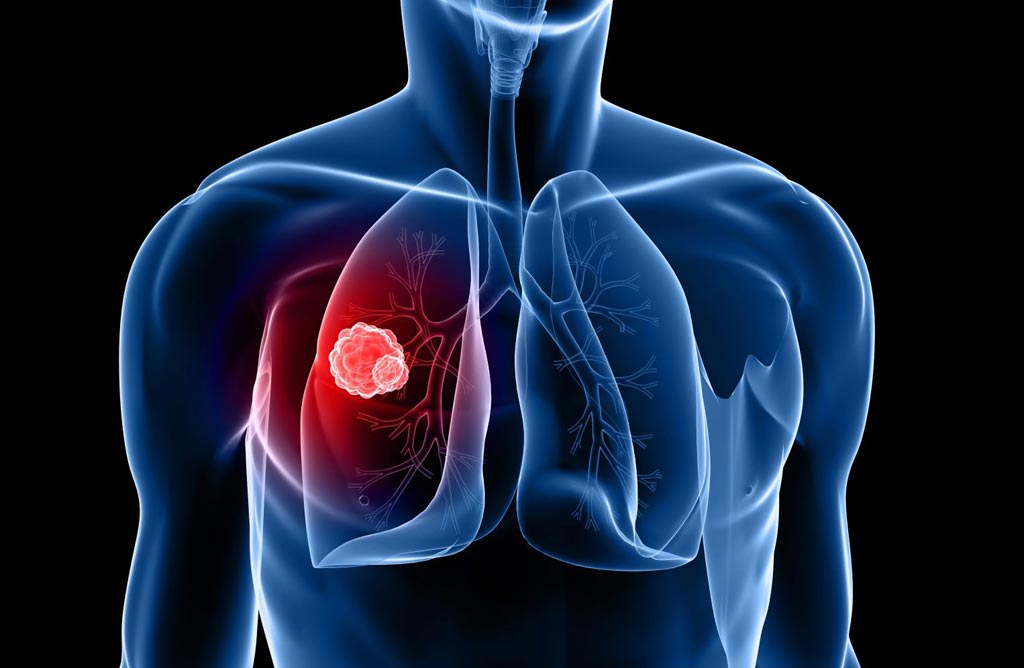 The results revealed that in the CT group, 273 cases of lung cancer (1.5%), 72 cases of lung cancer death (0.4%), and 885 cases of all-cause death (4.9%) were observed. On the other hand, in the x-ray group, 164 cases (1.1%) of lung cancer, 80 cases (0.5%) of lung cancer death and 1,188 cases (7.6%) of all-cause death were observed. Overall, CT screening was associated with a 23% greater incidence of lung cancer than x-ray screening, but a 51% decrease in lung cancer mortality. The risk of all-cause mortality was also lower in the CT group than in the x-ray group by a statistically significant degree. The study was published in the February 2019 issue of the Japanese Journal of Clinical Oncology.
"The larger lung cancer incidence in the CT group is likely a result of the improved capacity of CT over x-ray. The majority of lesions identified on CT were 20 mm or smaller in diameter, whereas most lesions of that size went undetected on x-ray until they grew for five to seven years after initial screening," concluded lead author Takeshi Nawa, MD, of HGH, and colleagues. "These results are consistent with our previous chronological study that demonstrated a 24% reduction in the lung cancer mortality rate among residents in Hitachi city four to eight years after the introduction of CT screening."
In Japan, low-dose computed tomography (LDCT) screening has been employed since the 1990s. But unlike other countries, examinees also include light smokers and non-smokers. As a result, a large number of stage I lung cancers are detected, and the survival rate is high. In Hitachi city itself, LDCT screening for employees, retirees, their spouses, and community dwellers aged 50 years or older was introduced in 1998, regardless of smoking status, as a part of comprehensive health checkups in 2001.
Related Links:
Hitachi General Hospital
National Center for Global Health and Medicine
University of Tsukuba


Latest General/Advanced Imaging News
Other channels