CT May Replace Colonoscopy for Diagnosing Colitis Infections
By Medimaging International staff writers
Posted on 19 Apr 2017
A new study affirms that computerized tomography (CT) scans are a fast, reliable, and noninvasive mode of diagnosing immune-related colitis.
Researchers at Dana-Farber Cancer Institute, Boston University, and other institutions conducted a retrospective study in 303 patients with advanced melanoma who received the monoclonal antibody agent ipilimumab between 2008 and 2015 and suffered gastrointestinal (GI) problems. In all, 33% of patients developed diarrhea during therapy, and 15% received corticosteroids for colitis. Among the patients with diarrhea, 48% underwent a colonoscopy and 46% underwent both a colonoscopy and a CT.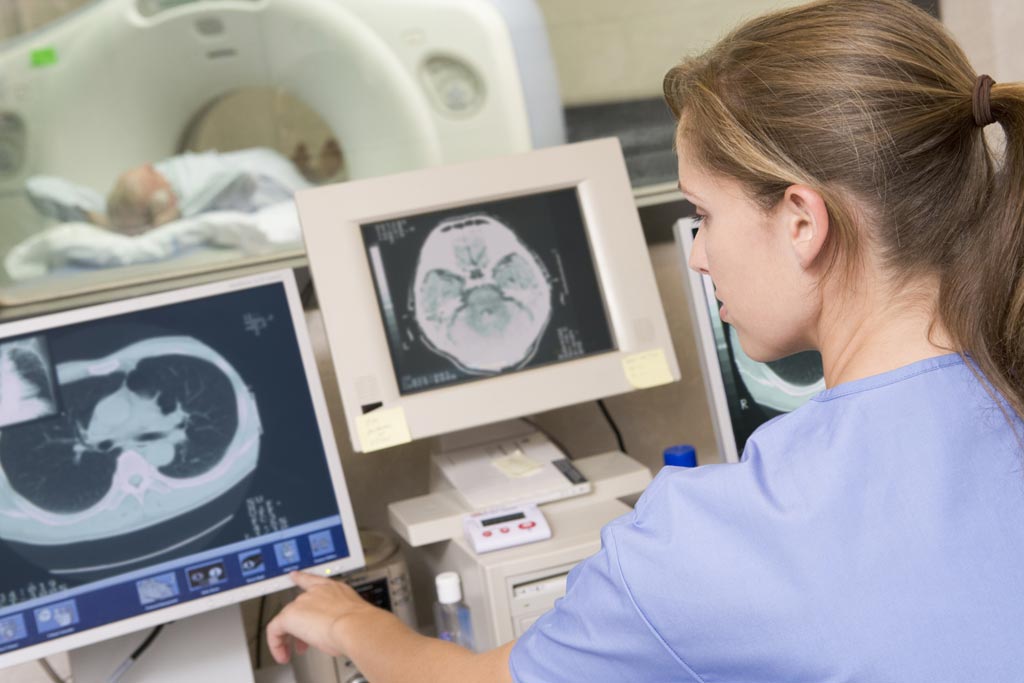 The researchers then evaluated the sensitivity, specificity, positive and negative predictive values, and positive and negative likelihood ratios of the CT scans, compared with the gold standard of colonoscopy with biopsy. The results showed that biopsy results validated the CT findings with a positive predictive value of 96%. In patients who had GI symptoms and a CT evaluation, CT was also highly predictive of the need for steroids to reach resolution of symptoms, with a positive predictive value 92%. The study was published on April 3, 2017, in Cancer Immunology Research.
"Differentiating between patients with mild symptoms and those who will progress to severe and life-threatening colitis is difficult, especially because presentation can be subtle and easily confused with an infectious etiology," concluded senior author oncologist Patrick Ott, PhD, of Dana-Farber Cancer Institute. "We conclude that CT is a fast, reliable, and noninvasive mode of diagnosing colitis, whereas colonoscopy and biopsy may not be needed to establish that diagnosis."
Colitis can be life-threatening for patients treated with immune checkpoint blockade antibodies such as ipilimumab, which inhibits the programmed cell death protein 1 (PD1) mechanism in T lymphocytes, allowing them to destroy cancer cells. Patients treated with these antibodies can develop GI symptoms, especially diarrhea, at any time during or after treatment. About one-third of patients develop mild symptoms, while 5-8% experience moderate to severe symptoms that can become serious. Currently, a colonoscopy with biopsy of the colonic mucosa is the only validated tool to confirm immune-related colitis.
Latest General/Advanced Imaging News
Other channels